Adopting English as a Linguistic Strategy in Algeria (first research proposal)
This is an outdated proposal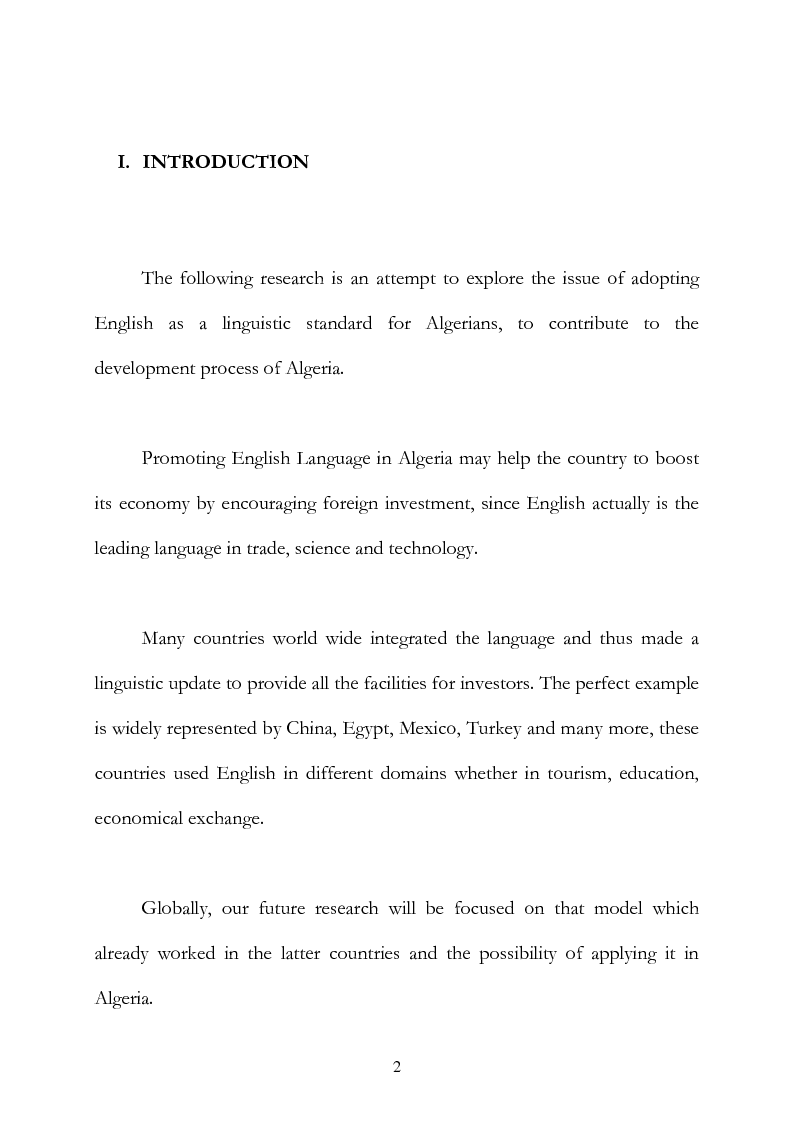 Mostra/Nascondi contenuto.
I. INTRODUCTION The following research is an attempt to explore the issue of adopting English as a linguistic standard for Algerians, to contribute to the development process of Algeria. Promoting English Language in Algeria may help the country to boost its economy by encouraging foreign investment, since English actually is the leading language in trade, science and technology. Many countries world wide integrated the language and thus made a linguistic update to provide all the facilities for investors. The perfect example is widely represented by China, Egypt, Mexico, Turkey and many more, these countries used English in different domains whether in tourism, education, economical exchange. Globally, our future research will be focused on that model which already worked in the latter countries and the possibility of applying it in Algeria. 2
International thesis/dissertation
Autore: Benboulaid Charif Contatta »
Composta da 13 pagine.
Questa tesi ha raggiunto 299 click dal 05/01/2007.
Disponibile in PDF, la consultazione è esclusivamente in formato digitale.