i-Being
A soteriological exploration of a personal journey in three stages.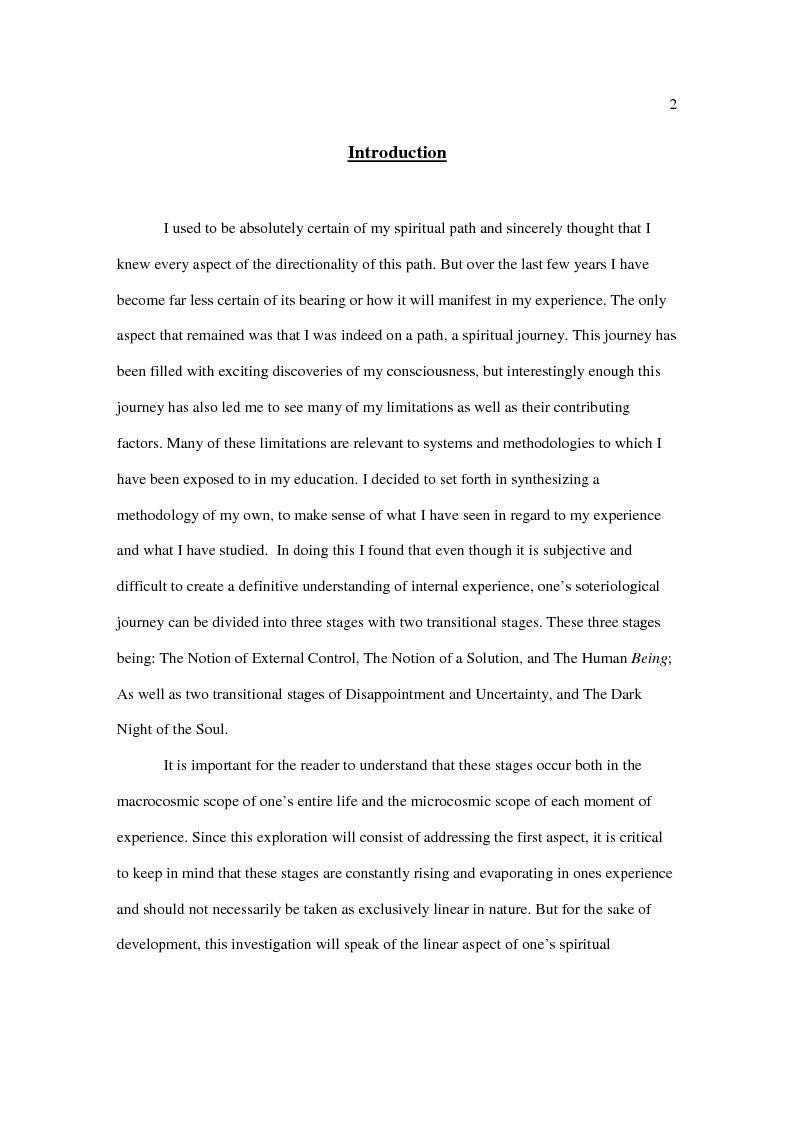 Mostra/Nascondi contenuto.
2 Introduction I used to be absolutely certain of my spiritual path and sincerely thought that I knew every aspect of the directionality of this path. But over the last few years I have become far less certain of its bearing or how it will manifest in my experience. The only aspect that remained was that I was indeed on a path, a spiritual journey. This journey has been filled with exciting discoveries of my consciousness, but interestingly enough this journey has also led me to see many of my limitations as well as their contributing factors. Many of these limitations are relevant to systems and methodologies to which I have been exposed to in my education. I decided to set forth in synthesizing a methodology of my own, to make sense of what I have seen in regard to my experience and what I have studied. In doing this I found that even though it is subjective and difficult to create a definitive understanding of internal experience, one s soteriological journey can be divided into three stages with two transitional stages. These three stages being: The Notion of External Control, The Notion of a Solution, and The Human Being; As well as two transitional stages of Disappointment and Uncertainty, and The Dark Night of the Soul. It is important for the reader to understand that these stages occur both in the macrocosmic scope of one s entire life and the microcosmic scope of each moment of experience. Since this exploration will consist of addressing the first aspect, it is critical to keep in mind that these stages are constantly rising and evaporating in ones experience and should not necessarily be taken as exclusively linear in nature. But for the sake of development, this investigation will speak of the linear aspect of one s spiritual
International thesis/dissertation
Autore: Shane Edward Hoffman Contatta »
Composta da 42 pagine.
Questa tesi ha raggiunto 14 click dal 17/12/2009.
Disponibile in PDF, la consultazione è esclusivamente in formato digitale.