On the optimal resource extraction problem with jump diffusions
In this thesis we want to extend the optimal resource extraction problem. We assume that the price process and the remaining quantity of the resource are jump diffusions of the form:

dP(t) = a(t)dt + dX(t); P(0) = p
dQ(t) = b(t)tdt + dY(t); Q(0) = q

where X and Y are the jump diffusions. We also assume that the process X and Y has positive jumps. The rate of extraction (a Markov control) is not constant i.e the rate of extraction varies with time. Our objective is to find the value process, the optimal stopping time and the optimal control. We use a combination of the verification theorems for Stochastic Control and Optimal Stopping problems.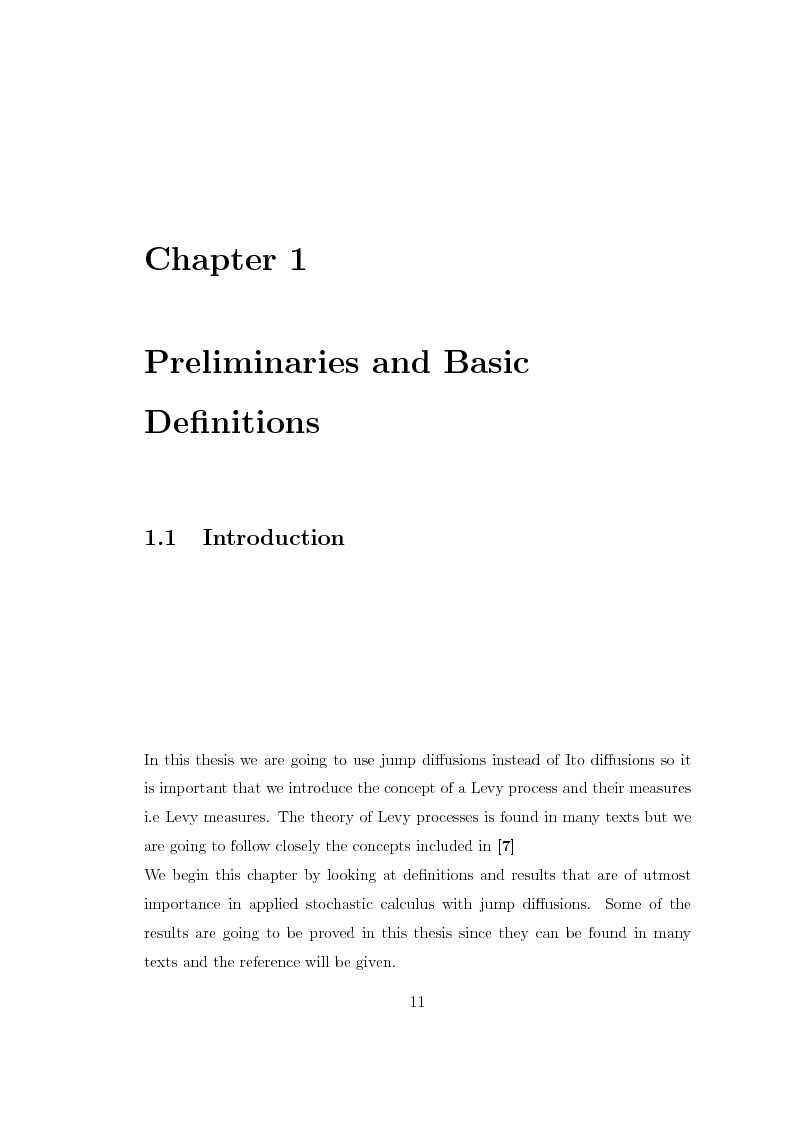 Mostra/Nascondi contenuto.
Chapter 1 Preliminaries and Basic Definitions 1.1 Introduction In this thesis we are going to use jump diffusions instead of Ito diffusions so it is important that we introduce the concept of a Levy process and their measures i.e Levy measures. The theory of Levy processes is found in many texts but we are going to follow closely the concepts included in [7] We begin this chapter by looking at definitions and results that are of utmost importance in applied stochastic calculus with jump diffusions. Some of the results are going to be proved in this thesis since they can be found in many texts and the reference will be given. 11
International thesis/dissertation
Autore: Samson Jinya Contatta »
Composta da 87 pagine.
Questa tesi ha raggiunto 53 click dal 28/10/2010.
Disponibile in PDF, la consultazione è esclusivamente in formato digitale.