Telecommuting - Taking the work to the worker, not the workers to work
The paper examines the "state of the art" of teleworking in the U.S. and the world at the turn of the late 80's and early 90's, with particular attention to human and organizational aspects of tele-work programs.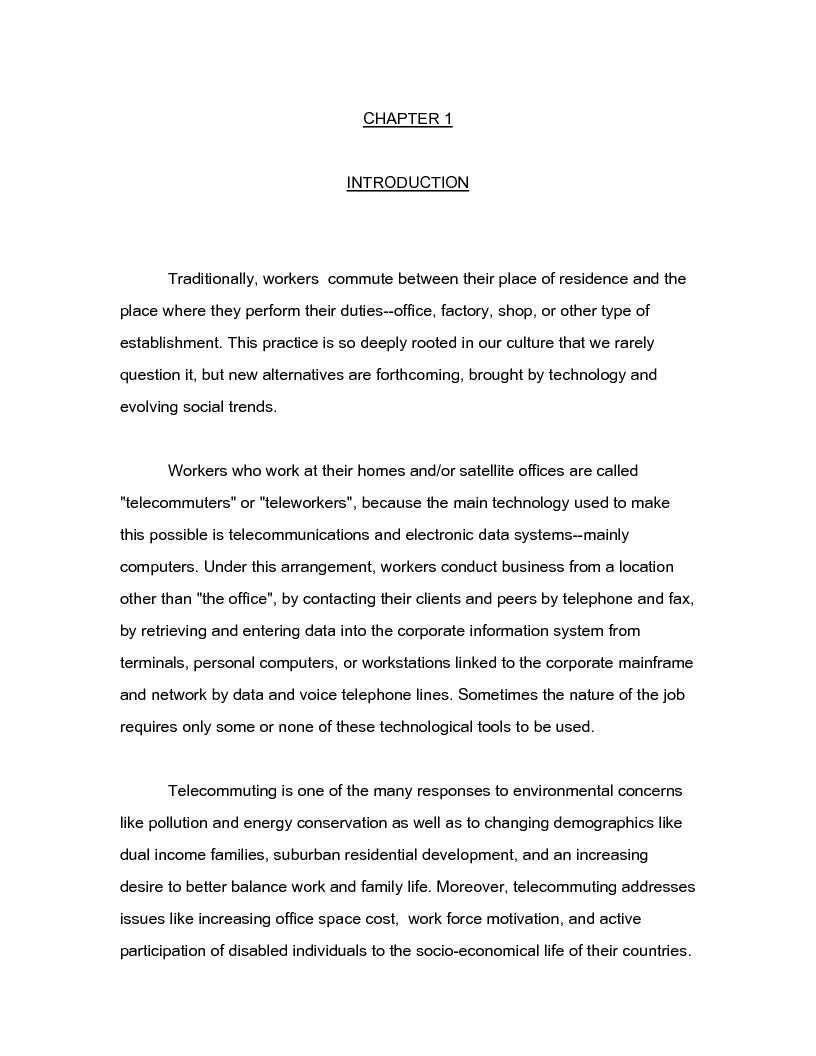 Mostra/Nascondi contenuto.
CHAPTER 1 INTRODUCTION Traditionally, workers commute between their place of residence and the place where they perform their duties--office, factory, shop, or other type of establishment. This practice is so deeply rooted in our culture that we rarely question it, but new alternatives are forthcoming, brought by technology and evolving social trends. Workers who work at their homes and/or satellite offices are called "telecommuters" or "teleworkers", because the main technology used to make this possible is telecommunications and electronic data systems--mainly computers. Under this arrangement, workers conduct business from a location other than "the office", by contacting their clients and peers by telephone and fax, by retrieving and entering data into the corporate information system from terminals, personal computers, or workstations linked to the corporate mainframe and network by data and voice telephone lines. Sometimes the nature of the job requires only some or none of these technological tools to be used. Telecommuting is one of the many responses to environmental concerns like pollution and energy conservation as well as to changing demographics like dual income families, suburban residential development, and an increasing desire to better balance work and family life. Moreover, telecommuting addresses issues like increasing office space cost, work force motivation, and active participation of disabled individuals to the socio-economical life of their countries.
Tesi di Master
Autore: Alessandro Bottonelli Contatta »
Composta da 57 pagine.
Questa tesi ha raggiunto 981 click dal 20/03/2004.
Consultata integralmente 2 volte.
Disponibile in PDF, la consultazione è esclusivamente in formato digitale.