The Culture and Market on Wind Project Financing. The French Experience.
L'anteprima di questa tesi è scaricabile in PDF gratuitamente.
Per scaricare il file PDF è necessario essere iscritto a Tesionline.
L'iscrizione non comporta alcun costo. Mostra/Nascondi contenuto.
6 invertors, the banks and the other stakeholders that take part in the investment. I examined Windmoney of France, afterwards, I started with the analysis of Windmoney for the United States (in fact, Nordex is strongly oriented to operate in this market). This second analysis took tremendous effort because of the US market complexity: there are fifty states and as many wind energy laws and territory incentives, there are double taxation laws (national and federal taxes) and there are two markets for green certificates (voluntary and compliance markets). Even though France is not the leading country in the European classification for wind power installation, it shows continuous growth each year. Moreover, it provided me a good opportunity to study in depth a corporate case and to experience a country where wind energy shows favourable consideration. Writing this thesis was an extraordinary experience for me, since it permitted me to plug into a new reality where I could use my previous skills while improving my professional and linguistic knowledge.
Anteprima della Tesi di Antonella Cassiani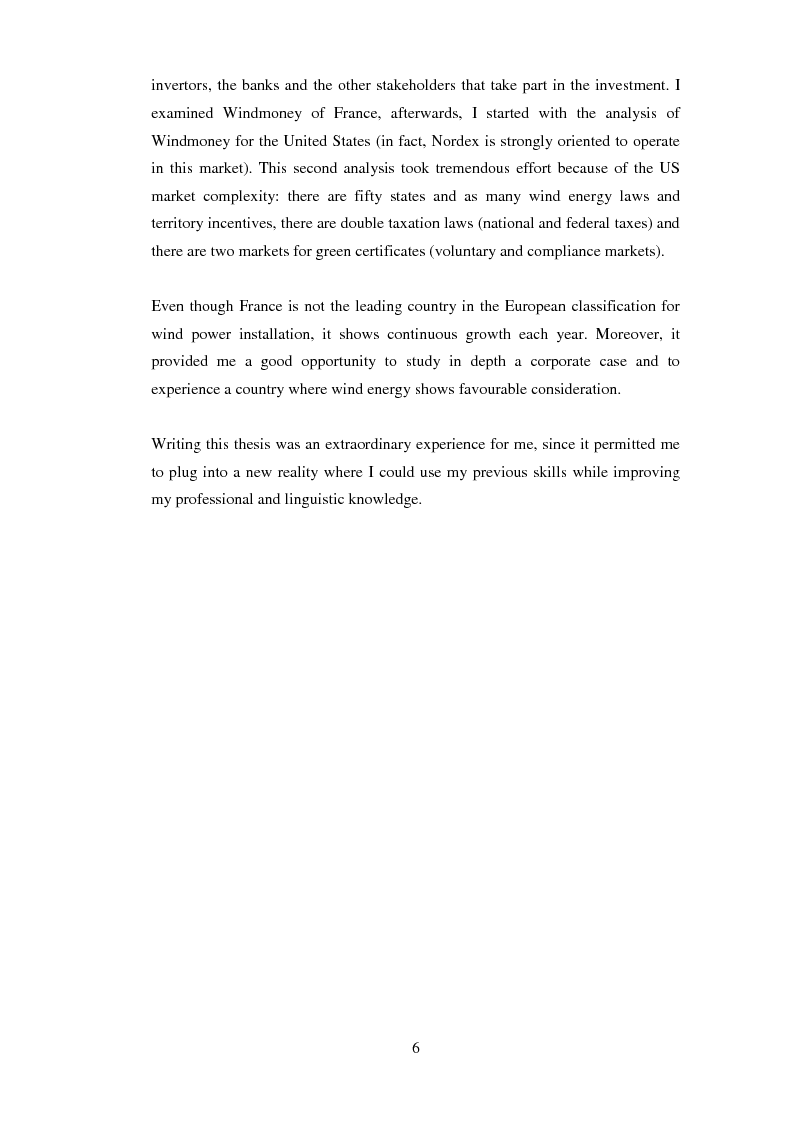 Laurea liv.I
Facoltà: Scienze Ambientali
Autore: Antonella Cassiani Contatta »
Composta da 63 pagine.
Questa tesi ha raggiunto 370 click dal 26/03/2010.
Disponibile in PDF, la consultazione è esclusivamente in formato digitale.