The iconographic programs in Christian Art from late antiquity to high middle ages
The dissertation develops the iconographic themes from the late antique epoch up to high middle age.
The study is aimed at a better understanding of the religious images, in their deep meening and importance in Christian evangelization.
Many art works and icons are analyzed in their biblical, theological and artistic meanings.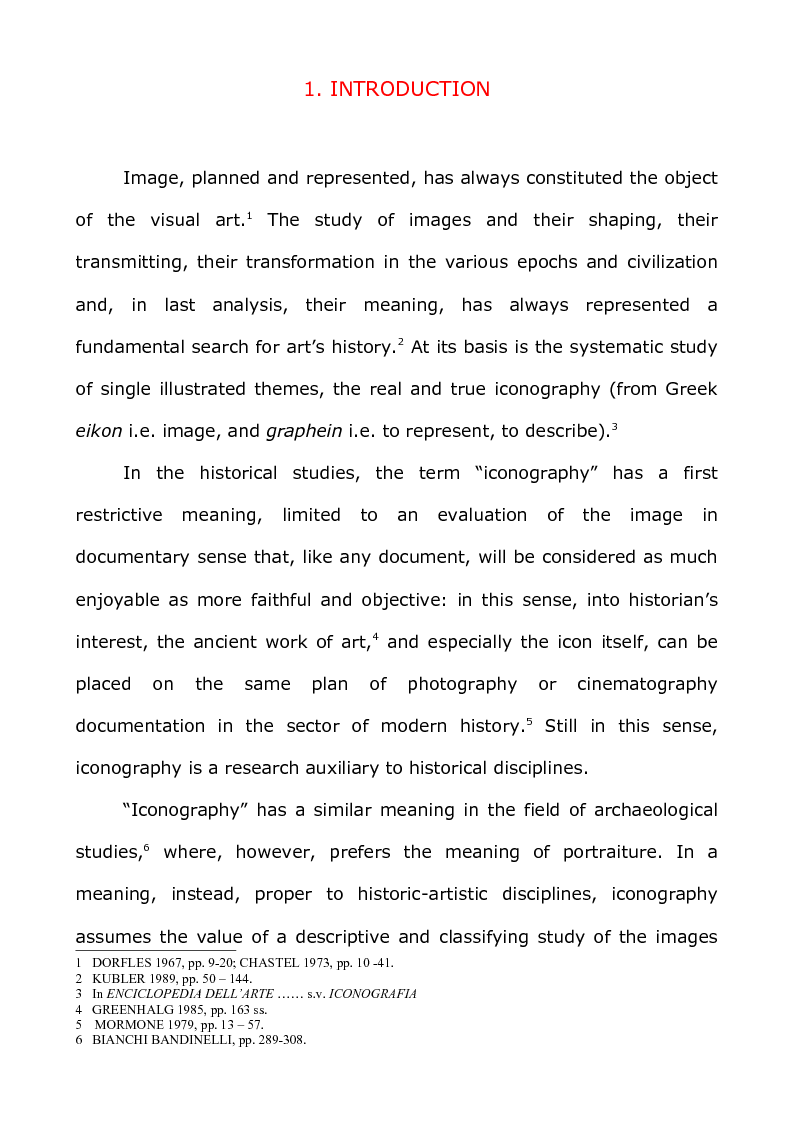 Mostra/Nascondi contenuto.
1. INTRODUCTION Image, planned and represented, has always constituted the object of the visual art.1 The study of images and their shaping, their transmitting, their transformation in the various epochs and civilization and, in last analysis, their meaning, has always represented a fundamental search for art's history.2 At its basis is the systematic study of single illustrated themes, the real and true iconography (from Greek eikon i.e. image, and graphein i.e. to represent, to describe).3 In the historical studies, the term "iconography" has a first restrictive meaning, limited to an evaluation of the image in documentary sense that, like any document, will be considered as much enjoyable as more faithful and objective: in this sense, into historian's interest, the ancient work of art,4 and especially the icon itself, can be placed on the same plan of photography or cinematography documentation in the sector of modern history.5 Still in this sense, iconography is a research auxiliary to historical disciplines. "Iconography" has a similar meaning in the field of archaeological studies,6 where, however, prefers the meaning of portraiture. In a meaning, instead, proper to historic-artistic disciplines, iconography assumes the value of a descriptive and classifying study of the images 1 DORFLES 1967, pp. 9-20; CHASTEL 1973, pp. 10 -41. 2 KUBLER 1989, pp. 50 – 144. 3 In ENCICLOPEDIA DELL'ARTE …… s.v. ICONOGRAFIA 4 GREENHALG 1985, pp. 163 ss. 5 MORMONE 1979, pp. 13 – 57. 6 BIANCHI BANDINELLI, pp. 289-308.
Traduzione
Facoltà: Lettere e Filosofia
Traduttore: Guido Lena Contatta »
Composta da 116 pagine.
Questa tesi ha raggiunto 167 click dal 04/04/2007.
Disponibile in PDF, la consultazione è esclusivamente in formato digitale.