The phenomenon of street children
Street children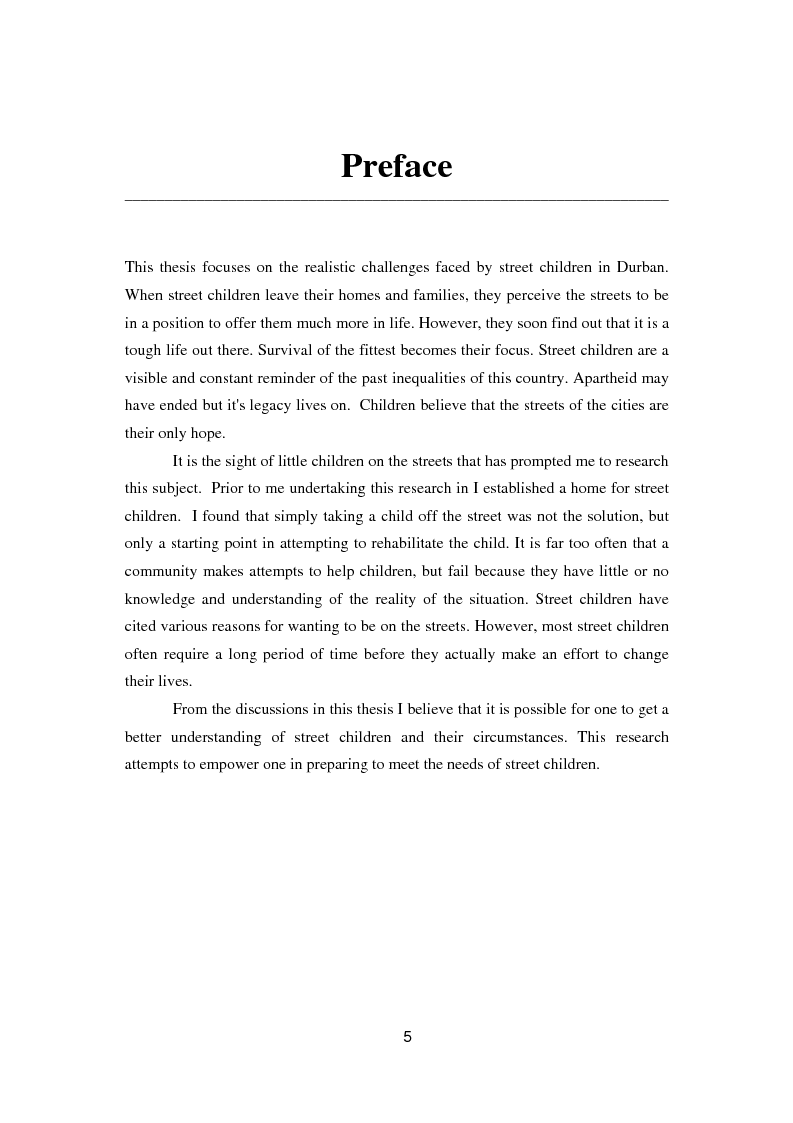 Mostra/Nascondi contenuto.
Preface ____________________________________________________________________ This thesis focuses on the realistic challenges faced by street children in Durban. When street children leave their homes and families, they perceive the streets to be in a position to offer them much more in life. However, they soon find out that it is a tough life out there. Survival of the fittest becomes their focus. Street children are a visible and constant reminder of the past inequalities of this country. Apartheid may have ended but it's legacy lives on. Children believe that the streets of the cities are their only hope. It is the sight of little children on the streets that has prompted me to research this subject. Prior to me undertaking this research in I established a home for street children. I found that simply taking a child off the street was not the solution, but only a starting point in attempting to rehabilitate the child. It is far too often that a community makes attempts to help children, but fail because they have little or no knowledge and understanding of the reality of the situation. Street children have cited various reasons for wanting to be on the streets. However, most street children often require a long period of time before they actually make an effort to change their lives. From the discussions in this thesis I believe that it is possible for one to get a better understanding of street children and their circumstances. This research attempts to empower one in preparing to meet the needs of street children. 5
International thesis/dissertation
Autore: Sandra Elizabeth Gopaul Contatta »
Composta da 248 pagine.
Questa tesi ha raggiunto 737 click dal 14/05/2007.
Consultata integralmente 3 volte.
Disponibile in PDF, la consultazione è esclusivamente in formato digitale.