The Language of Love and Feelings in Advertising
A comparative analysis of advertising in Italy and in England in terms of relationships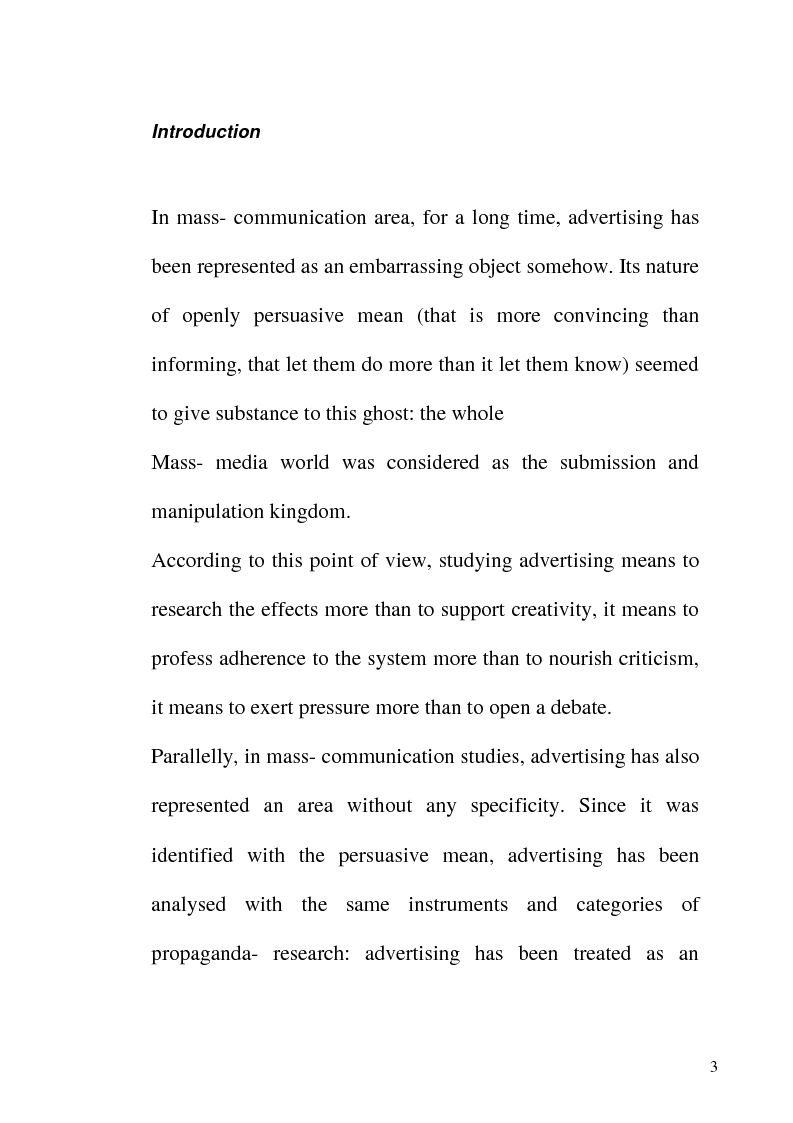 Mostra/Nascondi contenuto.
Introduction In mass- communication area, for a long time, advertising has been represented as an embarrassing object somehow. Its nature of openly persuasive mean (that is more convincing than informing, that let them do more than it let them know) seemed to give substance to this ghost: the whole Mass- media world was considered as the submission and manipulation kingdom. According to this point of view, studying advertising means to research the effects more than to support creativity, it means to profess adherence to the system more than to nourish criticism, it means to exert pressure more than to open a debate. Parallelly, in mass- communication studies, advertising has also represented an area without any specificity. Since it was identified with the persuasive mean, advertising has been analysed with the same instruments and categories of propaganda- research: advertising has been treated as an 3
Diploma di Laurea
Facoltà: Economia
Autore: Valeria Gonnella Contatta »
Composta da 121 pagine.
Questa tesi ha raggiunto 425 click dal 07/09/2007.
Consultata integralmente 2 volte.
Disponibile in PDF, la consultazione è esclusivamente in formato digitale.