Institutional Language: Embassy Websites and their Translation
After an overview on the main features of Internet linguistics, the dissertation compares "UK in Italy" - the official website of the UK embassy in Italy - with the corresponding Italian translation. Then, the dissertation analyzes the Italian and the English version of the official website of Italy in United Kingdom and compares it with "UK in Italy".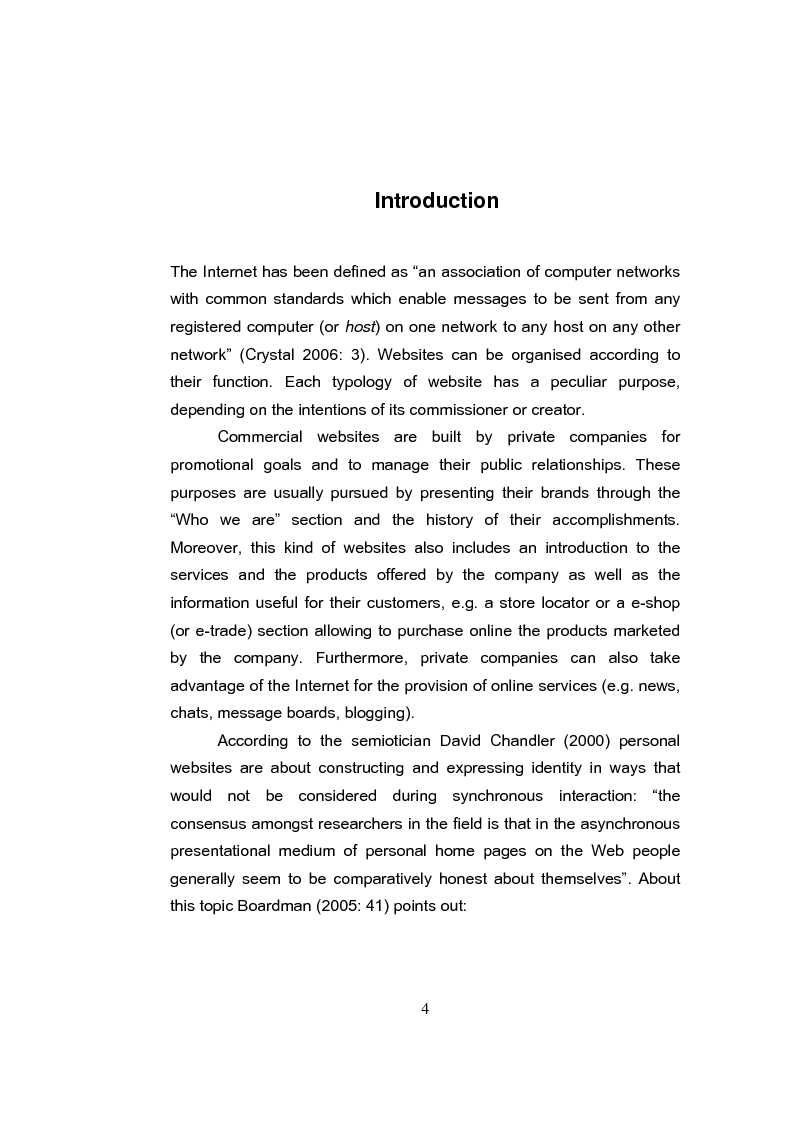 Mostra/Nascondi contenuto.
Introduction The Internet has been defined as "an association of computer networks with common standards which enable messages to be sent from any registered computer (or host) on one network to any host on any other network" (Crystal 2006: 3). Websites can be organised according to their function. Each typology of website has a peculiar purpose, depending on the intentions of its commissioner or creator. Commercial websites are built by private companies for promotional goals and to manage their public relationships. These purposes are usually pursued by presenting their brands through the "Who we are" section and the history of their accomplishments. Moreover, this kind of websites also includes an introduction to the services and the products offered by the company as well as the information useful for their customers, e.g. a store locator or a e-shop (or e-trade) section allowing to purchase online the products marketed by the company. Furthermore, private companies can also take advantage of the Internet for the provision of online services (e.g. news, chats, message boards, blogging). According to the semiotician David Chandler (2000) personal websites are about constructing and expressing identity in ways that would not be considered during synchronous interaction: "the consensus amongst researchers in the field is that in the asynchronous presentational medium of personal home pages on the Web people generally seem to be comparatively honest about themselves". About this topic Boardman (2005: 41) points out: 4
Laurea liv.II (specialistica)
Facoltà: Lingue e Letterature Straniere
Autore: Nicola Ferrero Contatta »
Composta da 122 pagine.
Questa tesi ha raggiunto 410 click dal 07/07/2009.
Disponibile in PDF, la consultazione è esclusivamente in formato digitale.