System dynamics modeling and data mining analyses: a possible integration.
This thesis regards the possible integration between system dynamcs and data mining. Two fields that seems to be conceptually distant, but you'll find that there is an intersection area which allow to enhance the performance of a SD model using data mining algorithms.

Questa tesi tratta la possibile integrazione tra due scienze, system dynamics e data mining, che concettualmente possono sembrare distanti, ma che, come vedrete sono molto vicine, addirittura complentari, tanto da poter essere usate congiuntamente con lo scopo di sviluppare un modello predittivo caratterizzato da una maggiore affidabilità teorica rispetto ad un normale modello di SD.

Nella tesi sono esposti ampiamente i caratteri teorici di entrambe queste scienze, nonchè una possibile teoria di integrazione. Il tutto è coadivato da un esempio esplicativo molto dettagliato e strutturato come un caso studio.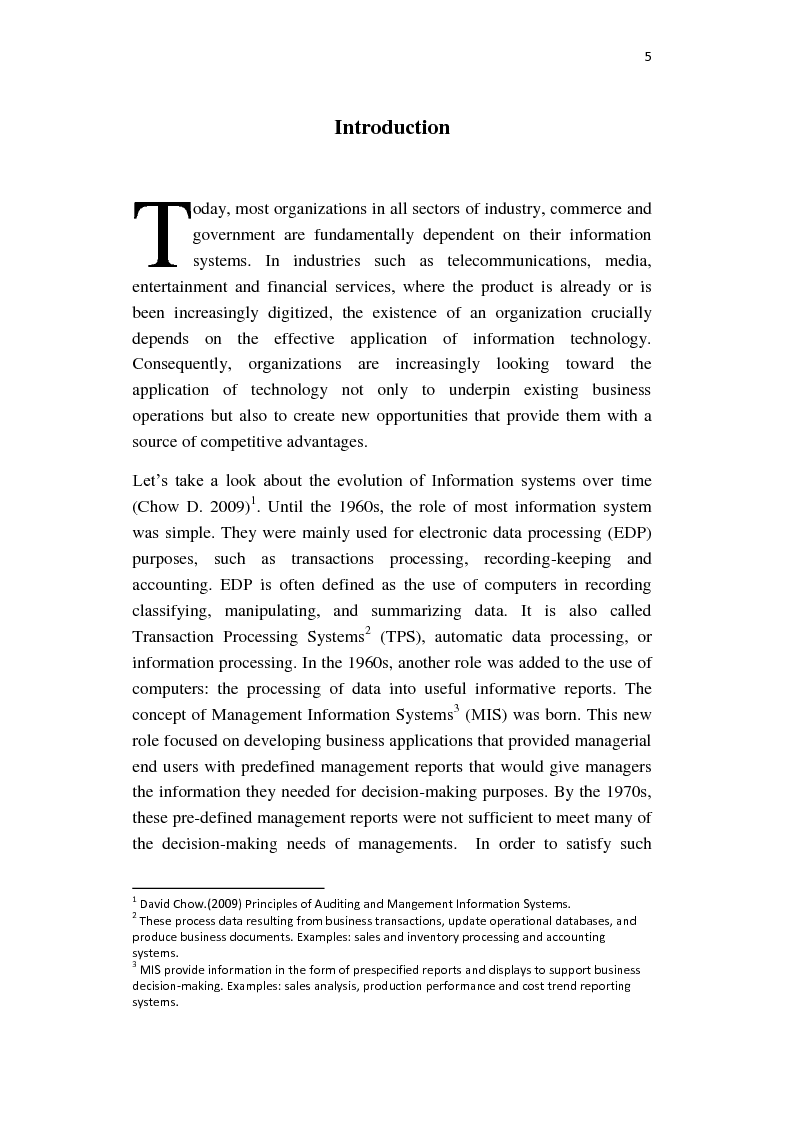 Mostra/Nascondi contenuto.
5 Introduction oday, most organizations in all sectors of industry, commerce and government are fundamentally dependent on their information systems. In industries such as telecommunications, media, entertainment and financial services, where the product is already or is been increasingly digitized, the existence of an organization crucially depends on the effective application of information technology. Consequently, organizations are increasingly looking toward the application of technology not only to underpin existing business operations but also to create new opportunities that provide them with a source of competitive advantages. Let's take a look about the evolution of Information systems over time (Chow D. 2009)1. Until the 1960s, the role of most information system was simple. They were mainly used for electronic data processing (EDP) purposes, such as transactions processing, recording-keeping and accounting. EDP is often defined as the use of computers in recording classifying, manipulating, and summarizing data. It is also called Transaction Processing Systems2 (TPS), automatic data processing, or information processing. In the 1960s, another role was added to the use of computers: the processing of data into useful informative reports. The concept of Management Information Systems3 (MIS) was born. This new role focused on developing business applications that provided managerial end users with predefined management reports that would give managers the information they needed for decision-making purposes. By the 1970s, these pre-defined management reports were not sufficient to meet many of the decision-making needs of managements. In order to satisfy such 1 David Chow.(2009) Principles of Auditing and Mangement Information Systems. 2 These process data resulting from business transactions, update operational databases, and produce business documents. Examples: sales and inventory processing and accounting systems. 3 MIS provide information in the form of prespecified reports and displays to support business decision-making. Examples: sales analysis, production performance and cost trend reporting systems. T
Tesi di Laurea Magistrale
Facoltà: Scienze Statistiche
Autore: Angelo Martelli Contatta »
Composta da 131 pagine.
Questa tesi ha raggiunto 307 click dal 04/01/2011.
Disponibile in PDF, la consultazione è esclusivamente in formato digitale.